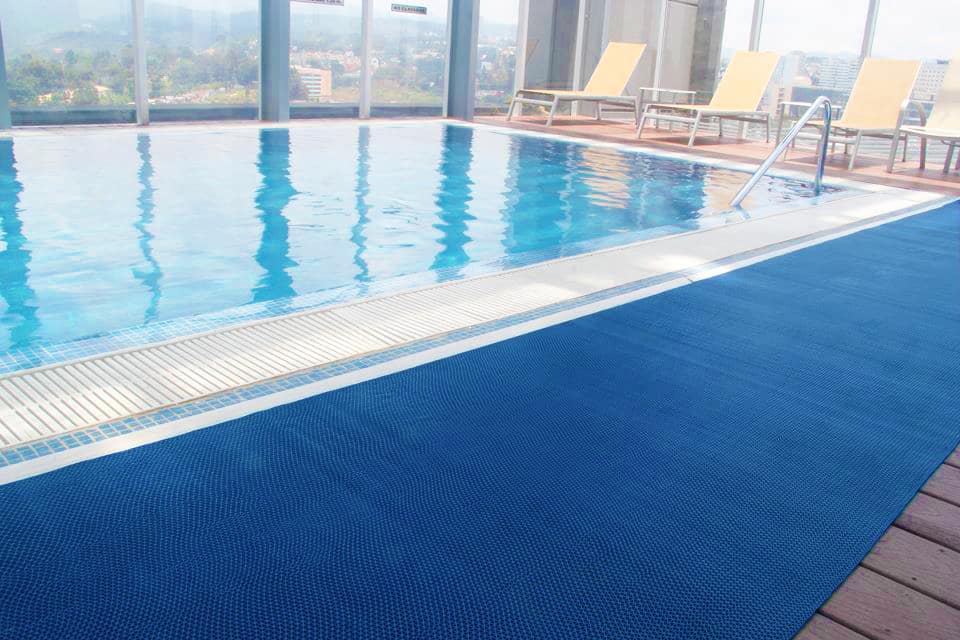 This pool mat provides beauty and cleanliness, since it's a special pool accessory that brings safety combined with preventing from slip and fall accidents, and it's a great anti-bacteria solution as well.
Great to dress the pool's frame.
Non-slip surface.
Anti-germ.
It provides a safe surface even when it's wet.
Rubber construction.
Description
Overview
Application
If you are looking for a safe mat in wet areas, this is the right solution for you. In fact, the wet zone pool mats are perfect to protect from slippery edges. The non-slip mats are comfortable, safe and hygienic as it also safeguards from germs. Moreover, they can help avoid injuries from slip and fall accidents due to wet surfaces, this non-slip mat are an outstanding choice. Get the most out for your pool area with this easy and affordable anti-slip mat.
Improve your pool area with this easy and inexpensive non-slip mat.
Application:
In pools and wet zones
Risky zones due to wetness
Features & Benefits

Comfortable and safe and minimizes slip and fall accidents
Exceptional liquid drainage
Made of 100% PVC construction in 0.2" thickness
Nearly odorless and very easy to clean
Completely comfortable and safe in pool areas
Amazing water drainage
Manufactured 100% of PVC
Lightweight with 0.2 inches thickness
Easy to clean
Odorless
Placements

Near water in pool areas
Full Rolls
| | | | | | | | |
| --- | --- | --- | --- | --- | --- | --- | --- |
| Stock | Size | Weight | Qty. 1 | Qty. 2 – 10 | Qty. 11 – 25 | Qty. 26 – 74 | Qty. 75+ |
| 104501 | 3′ x 49′ | 108 lbs | | | | | |
Available Colors